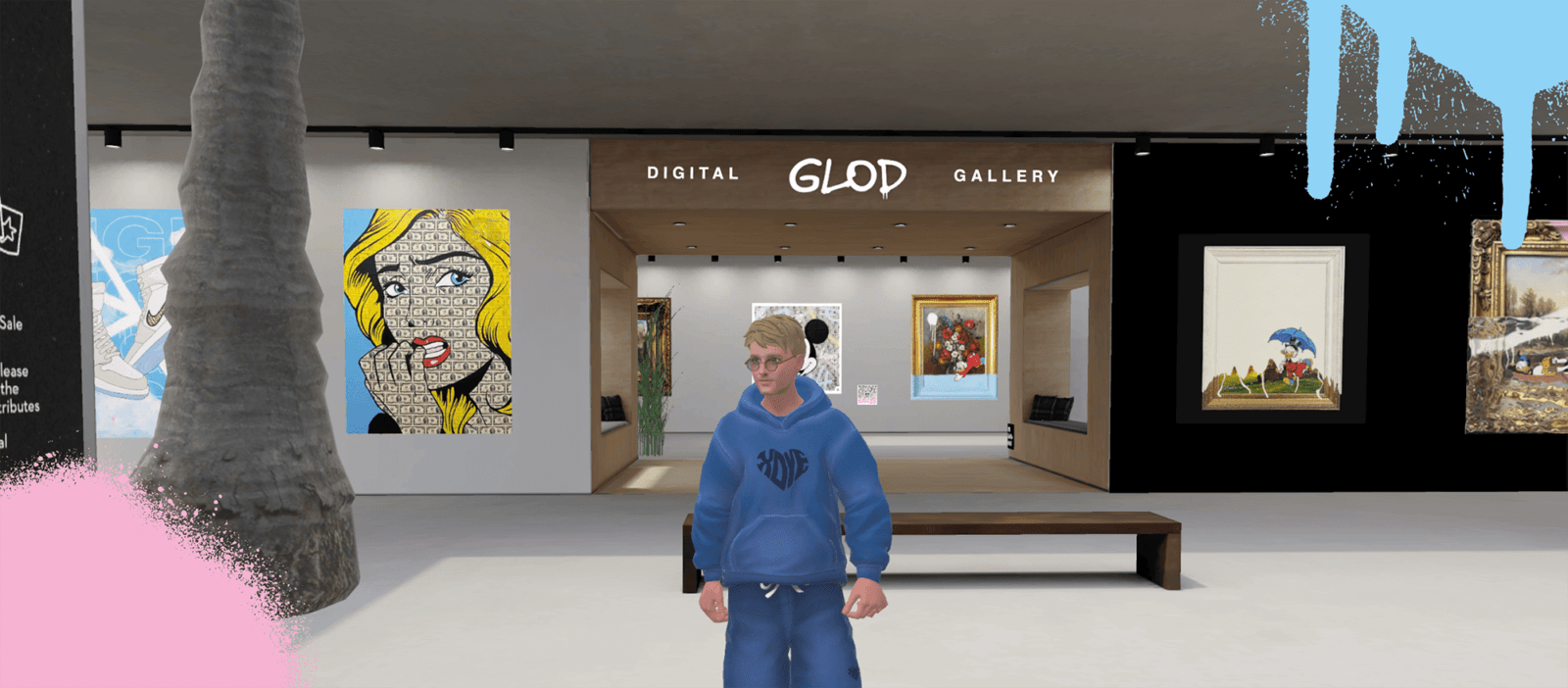 Our digital gallery will be available for everyone - 14.06.2022 from 8 pm. (CET).

The artworks shown in the gallery also exist in real life.
Upon availability, you can also visit them in the studio and also buy.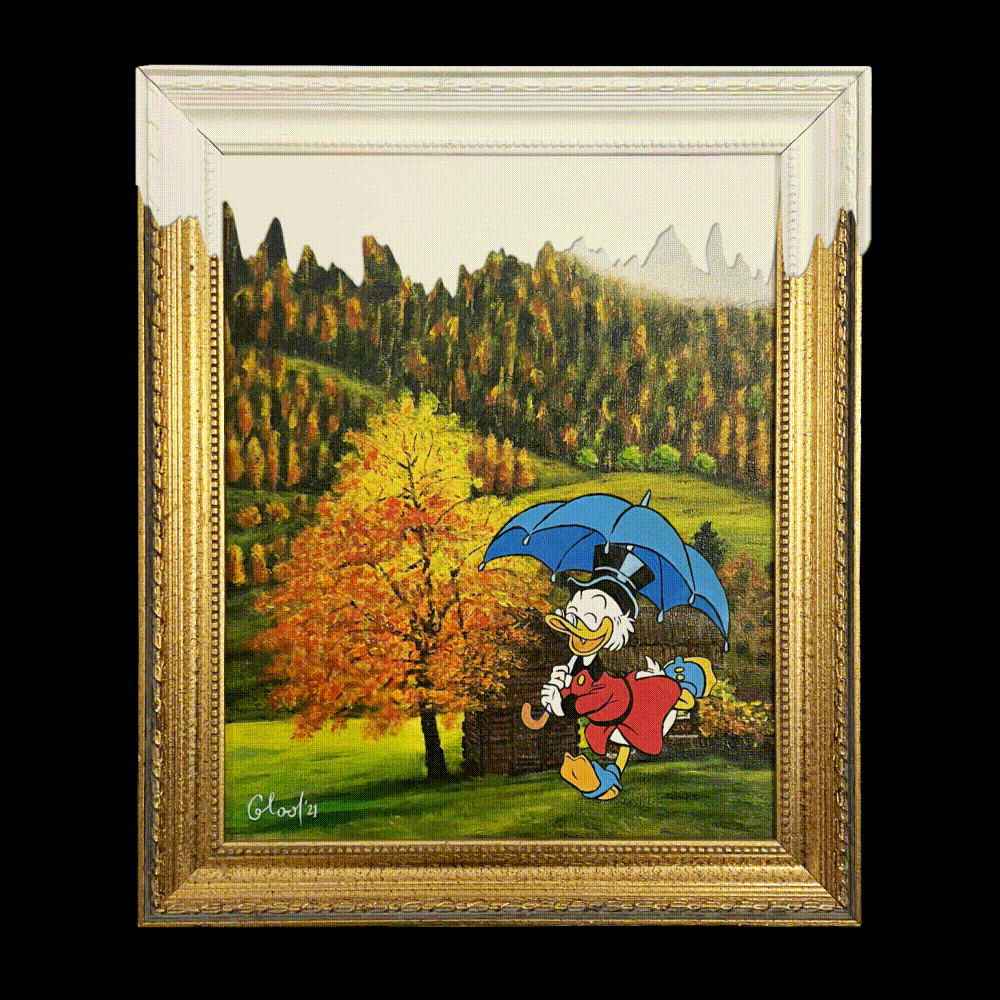 Let It Rain by Glod. (NFT)
About Digital Art
There's a huge push towards NFTs and virtual art that everyone is buzzing about. It's not just a trend; even the top art experts agree that this new virtual space for art is going to transform and expand the industry in huge ways. While in-person galleries aren't going away, virtual reality art galleries are offering people expanded accessibility, incredible digital experiences, and a new way to enjoy fine works and up and coming artists.
Features
- Possibilty to include any future exhibition
- Connect a real artwork with an NFT extension
- Any visitor can walk around and communicate with people
- You need just a Computer Browser or a Phone Application
- Every NFT owner has the possibility to show, sell or lend his NFT to the gallery

15th June 2022 / 8pm (cet)
– Meet the artist
– New exclusive artworks
– Sculptures
– Art Giveaway

Glod's first masterpiece is joining the metaverse
The exclusive drop is limited to 222 pieces and each one owns a part of the original artwork. In case of a future sale, everyone can sell his part and prof. The cost of one NFT is estimated at 170 € and each owner gets a small signed 3D model delivered.

Owner Specials:
- Access to the future Special Events
- Giveaway (Art, Book, Sculptures)
- A small FAKE 3D-Model
Release Date
14.06.2022 / 8pm (cet)
At our Online Store + Open Sea (crypto payment)